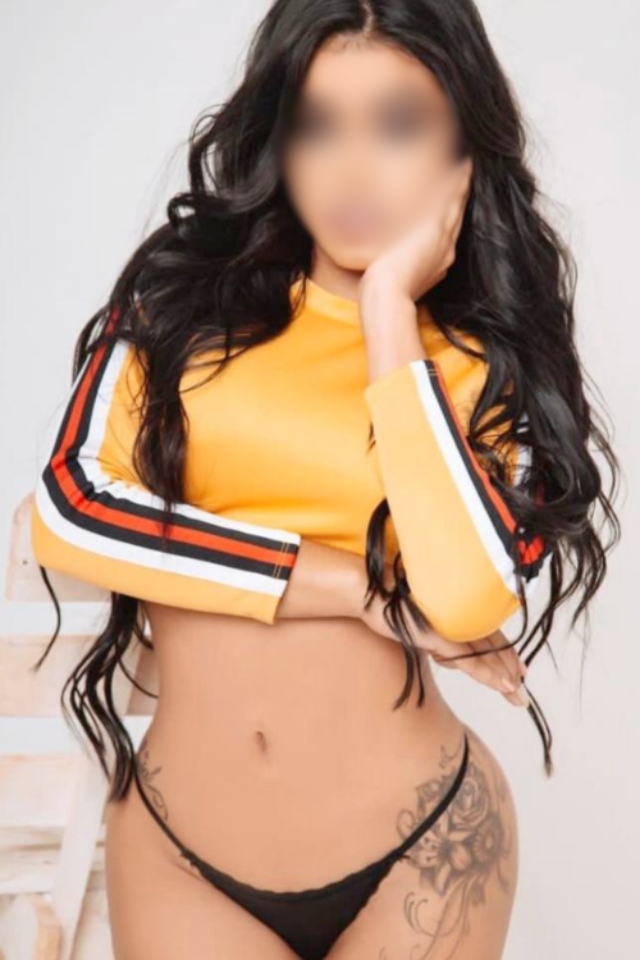 Hello and welcome to my dating profile! My name is Karolina, and I'm a 24-year-old Venezuelan who is looking to meet new people and have some fun. I'm excited to be here and see what kind of connections I can make with some interesting and like-minded individuals.

To give you a better idea of who I am, I'll start with some physical stats. I'm 5'5 and 123lbs, with dark hair and brown eyes. I'm proud of my curves and take care of my body by eating healthily and staying active. When I'm not at the gym, you can find me dancing, hiking, or practicing yoga.

But physical appearance isn't everything, of course. I'm a person with a big heart and a fun-loving personality. I'm always up for trying new things and exploring new places, whether it's a new restaurant, a new city, or a new hobby. I'm also a great listener and enjoy deep conversations about life, love, and everything in between.

When it comes to relationships, I'm looking for someone who shares my passion for adventure and my desire to live life to the fullest. I'm attracted to people who are kind, compassionate, and have a good sense of humor. It's important to me to find someone who is open-minded and respectful of different cultures and backgrounds, as I value diversity and believe that we can all learn from one another.

So if you're interested in meeting a fun-loving and adventurous young woman who is looking to explore the world and make some new connections, then I encourage you to reach out and say hello. Let's get to know each other and see where this journey takes us. I can't wait to meet you!
| | Incall | Outcall |
| --- | --- | --- |
| 30mins | $300 | N/A |
| 60mins | $500 | $600 |
| 90mins | $750 | $900 |
| 2hrs | $1000 | $1200 |
| 4hrs | CALL | CALL |
| 6hrs | CALL | CALL |
| 8hrs | CALL | CALL |